With a degree in Economics from the Bocconi University of Milan, André Gardella began his career in 1995 at the Societe Generale group. After holding various positions of responsibility in the company, in 2019 he was appointed Head of Operations and Transformation at Societe Generale (for the French retail bank). As such, he actively participated in the merger project with Crédit du Nord.
Appointed as CEO of Treezor in January 2023, Gardella will continue to develop the diversification and internationalization strategy of Treezor, a subsidiary of the Societe Generale group, whose activities are growing rapidly in Europe. 
Indeed, in November 2022, Treezor announced the extension of an agreement with Mastercard with the aim of boosting Treezor as a payments leader in Europe. This agreement further strengthens a partnership that has been in place for 5 years and confirms the determination of Societe Generale and Mastercard to support the large-scale growth already underway for the European BaaS leader. As an authorized issuer of Mastercard, Treezor has added new disruptive fintechs to its client portfolio and the two of them have contributed to the development of successful new players such as Swile, Shine and Pixpay.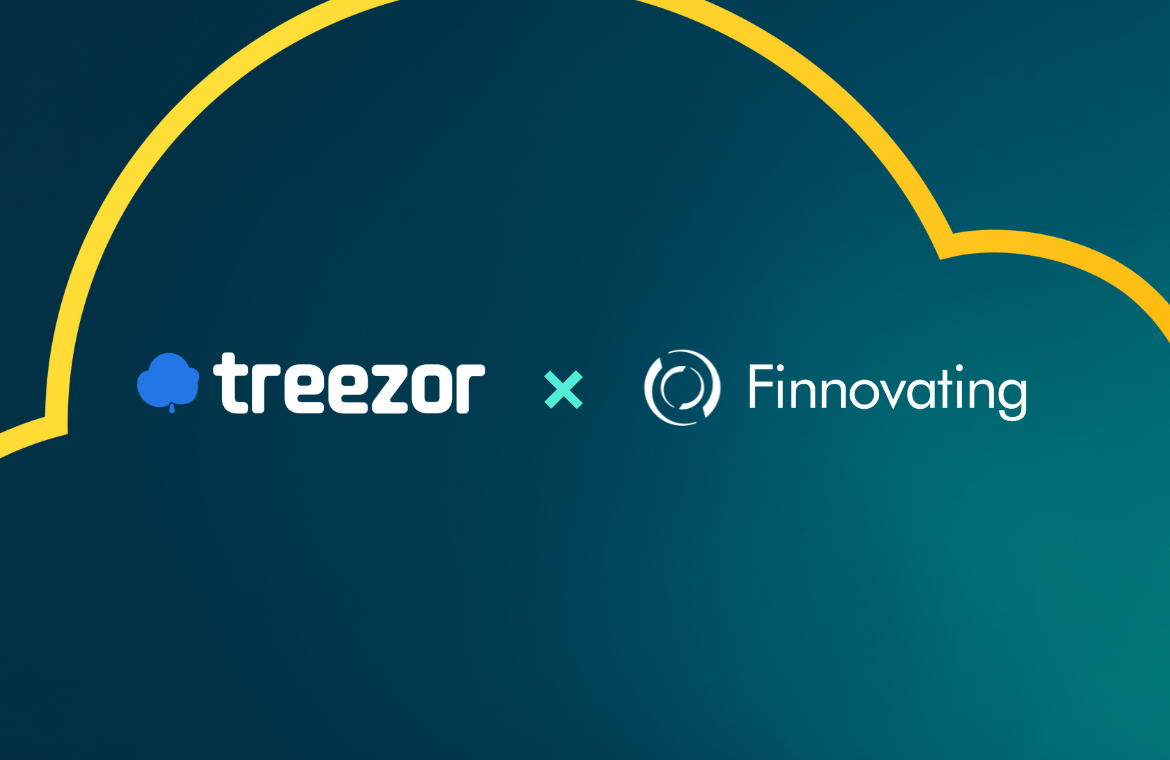 Interview with André Gardella
Finnovating : Please tell us more about Treezor and how it came into being. 
André Gardella : Treezor is the pioneer of Banking-as-a-Service and is now an undisputed European leader in the sector. In 2016, two French engineers, experts in the field of payments, wanted to launch their own online crowdfunding company and realized the difficulty of integrating financial services, both technically and regulatory-wise. Indeed, the Payment Services Directive has allowed for the emergence of new players, payment institutions or electronic money institutions. However, it is still very complex to integrate payment services. Thus, the concept of Banking-as-a-Service was born. Treezor, approved as an EMI by the French regulator ACPR and benefiting from a passport to operate in more than 25 countries, became the fintech of fintechs. In 2019, Societe Generale, convinced of Treezor's strong potential, acquired the company.
Having contributed to the emergence of many fintech unicorns, Treezor can be qualified as a unicorn farmer. The BaaS leader has also disrupted other sectors traditionally addressed by corporates and institutions, such as mobility, employee benefits, social assistance, real estate management, etc. Since obtaining its EMI approval from the ACPR in 2016, Treezor has processed over €58 billion in transactions and issued more than 4.6 million payment cards.
You are the current CEO of Treezor. How does the company fit into the global fintech ecosystem?
As a regulated Electronic Money & Payment Institution authorized to operate in 25 countries, we have teams covering France, Germany, Spain, Italy and Benelux. As a principal member of international card schemes, we take pride in our innovative and creative one-stop shop that empowers both fintechs and corporates to embed finance into their offerings. 
One of our biggest achievements is supporting nearly one third of French fintechs in recent years, contributing to the growth of prominent names in the sector such as Swile (a solution dedicated to employee benefits), Qonto (a leading neobank for freelancers and SMEs), Pixpay (a leading teen banking solution) and Shine (a leading neobank for entrepreneurs).
Treezor's clients also include companies that do not belong to the financial sector, as we are committed to driving innovation in payment projects across various sectors, as detailed before. One of these is Skipr, a platform dedicated to companies wishing to set up a flexible and sustainable mobility policy for their employees. Thanks to Treezor, Skipr provides a Mobility-as-a-Service (MaaS) application to employees, helping them plan their trips by combining public transport, shared vehicles and clean vehicles.
We know that the potential for the development of embedded finance in Europe is significant, and we are convinced that the Spanish market will play a key role in this field.
What is your vision for Treezor in the next 5-10 years?
Our goal at Treezor is to continue to grow in the fintech sector but also to help businesses to develop new business lines, optimize processes linked to embedded finance and thus complete the consolidation of our position as European leader in banking as a service. 
We are a key partner to our customers, and we want to keep building this strong relationship while enabling other disruptive use cases, also being able to accompany ethical and sustainable finance initiatives. Having two strong experts and international partners on our side makes me confident that we will achieve our ambition. 
Is Treezor interested in partnering with large companies in the sector? How do you think Finnovating can help you with this goal?
Collaborating with large companies is one of our key objectives, and having international partners such as Finnovating on our side makes it even more compelling. 
With the extension of our partnership with Mastercard, we are reinforcing a collaboration that has already lasted for more than five years. It also confirms Societe Generale's and Mastercard's determination to support our large-scale growth as a European BaaS leader. As a key Mastercard BaaS partner, we have added new disruptive fintechs to our client portfolio. Therefore, with the support of our two solid partners, Treezor is aiming to consolidate its position as Europe's leading Banking-as-a-Service player. 
Having the support of strong partners such as the ones we expect to find with the help of Finnovating can only make us improve and continue to grow as a fintech leader. 
How will Treezor expand internationally?
Treezor has expanded its coverage to operate in 5 Western European countries: France, Spain, Germany, Belgium and Italy. We also have more than 200 employees of more than 20 different nationalities. 
What do you think the impact of digital platforms in the fintech industry can be?
Digital platforms have already had a significant impact on the fintech industry, and will continue to shape its future. They have made it easier for fintechs to enter the market and compete with traditional financial institutions by providing access to advanced technology at lower costs. In addition, digital platforms have enabled fintechs to leverage data and artificial intelligence to analyze consumers' preferences, leading to a better understanding of customer behavior and more personalized financial solutions.
From the end-user perspective, digital platforms enable a smooth and frictionless customer experience during payments. Thanks to the BaaS model, particularly efficient turnkey solutions can be offered to end-users. As a pioneer of the Banking-as-a-Service model, Treezor is at the forefront of this evolution of financial services with its integrated solution.
The rise of digital platforms in the fintech industry also brings new challenges, such as data privacy breaches, cybersecurity concerns, and regulatory compliance risks. It is crucial for fintechs to address these challenges and ensure that their platforms are secure and compliant with regulations.
What do you think the secret ingredients of Finnovating are that make it a unique platform?
The possibility of being able to discover, connect and collaborate with more than 50,000 fintechs, 20,000 banks and 10,000 investors is a great attraction. Finnovating offers a global reach, connecting fintech companies, investors, and financial institutions from different parts of the world. In an ecosystem as changing as the fintech one, with so many players involved, having search and communication channels like the ones offered by Finnovating is a unique opportunity to find new collaborations.
Why is Treezor interested in being part of Finnovating? What are you looking for in the first global fintech platform?
At Treezor, we believe that having the support of international partners is the way forward. We want to share synergies and make the most of the multiple benefits of being part of the Finnovating team, with a clear objective of targeting the largest possible number of players in the fintech and corporate sector.
Lastly: We would like to continue meeting and supporting other startups in the fintech sector. What startup would you recommend to us and why?
We would recommend meeting Pixpay, a card for teenagers combining parental supervision and an app. A useful service in the financial education area and a startup with high projections operating in France, Spain and Italy with Treezor as its Banking-as-a-Service partner!
To view the original interview in Spanish, click here.