Treezor is a finalist in the "Best Embedded Finance initiative" category of the Banking Tech Awards 2022, organized each year by Fintech Futures, the platform dedicated to the analysis of financial innovations.
The Banking Tech Awards highlight the most innovative technology solutions in the banking and finance sector, those that support the transformation of the industry. The awards cover various categories, including "Best Emerging or Innovative Technology", "Best Digital Customer Experience", "Best Payments Initiative", "Best Fintech Partnership", etc.
The winners of the Banking Tech Awards are selected by an independent jury of banking and financial industry experts. The jury evaluates the candidate companies on the basis of various criteria, including innovation and the impact of the proposed solution on the customer experience.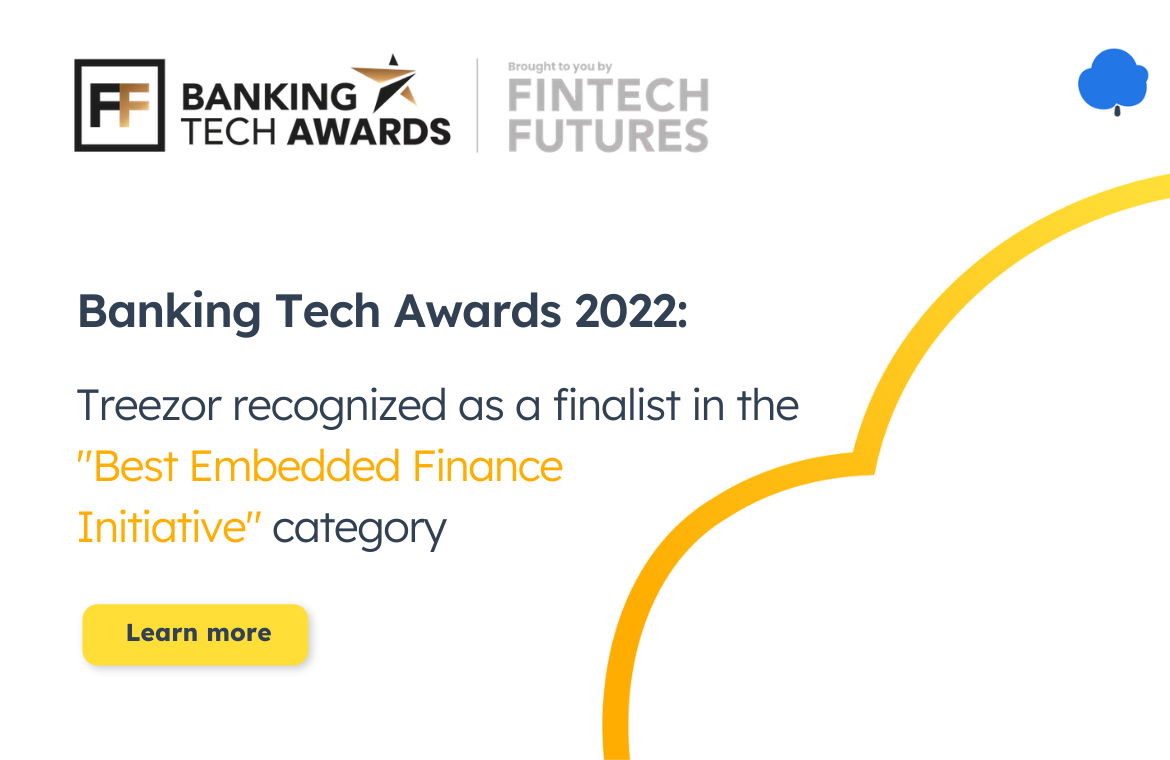 Treezor's recognition as a finalist in the "Best Embedded Finance Initiative" category represents a significant achievement for the company. It is a testament to Treezor's relevant and innovative approach as a leader in Banking-as-a-Service in Europe and confirms its ability to provide disruptive use cases to all types of businesses.
"This shortlisting as a finalist illustrates our ability to serve all of our customers and agents, companies that have made the strategic choice to embed financial services within their customer experience in order to opt for a controlled and global approach to it," explains Laure Boutron, Treezor's Global Head of Marketing & Communication.
Treezor's goal is to make financial services more accessible while creating new revenue streams for businesses. As a regulated electronic money institution, Treezor fully integrates the security and compliance aspects of regulations in force.  Treezor thus enjoys the trust of companies of various sizes and sectors and allows them to access services for the processing of sensitive data related to their own customers' payments. Treezor is continuing its goal of accompanying the transformation of the payment ecosystem.