Finnovating, the 1st collaborative platform dedicated to the Fintech world, connects the entire tech company ecosystem. Recently, during the "Finnovating Awards of 2022", innovative tech companies were honored. 30 companies, including Treezor, were named as winners.
"We are delighted to have finished second in the Finnovating Awards 2022. This confirms our strategy of thought-leadership in the financial services field", says Laure Boutron, CMO of Treezor.
To produce its ranking, Finnovating took into account its own data, combined with those of financial industry experts, based on the following criteria:
business model,
customer portfolio,
scalability of the project,
the company's value proposition,
the technology used,
the impact created and the quality of the winning companies' customer partners.
Finnovating analyzes over 10,000 tech companies each year to name the best in each category.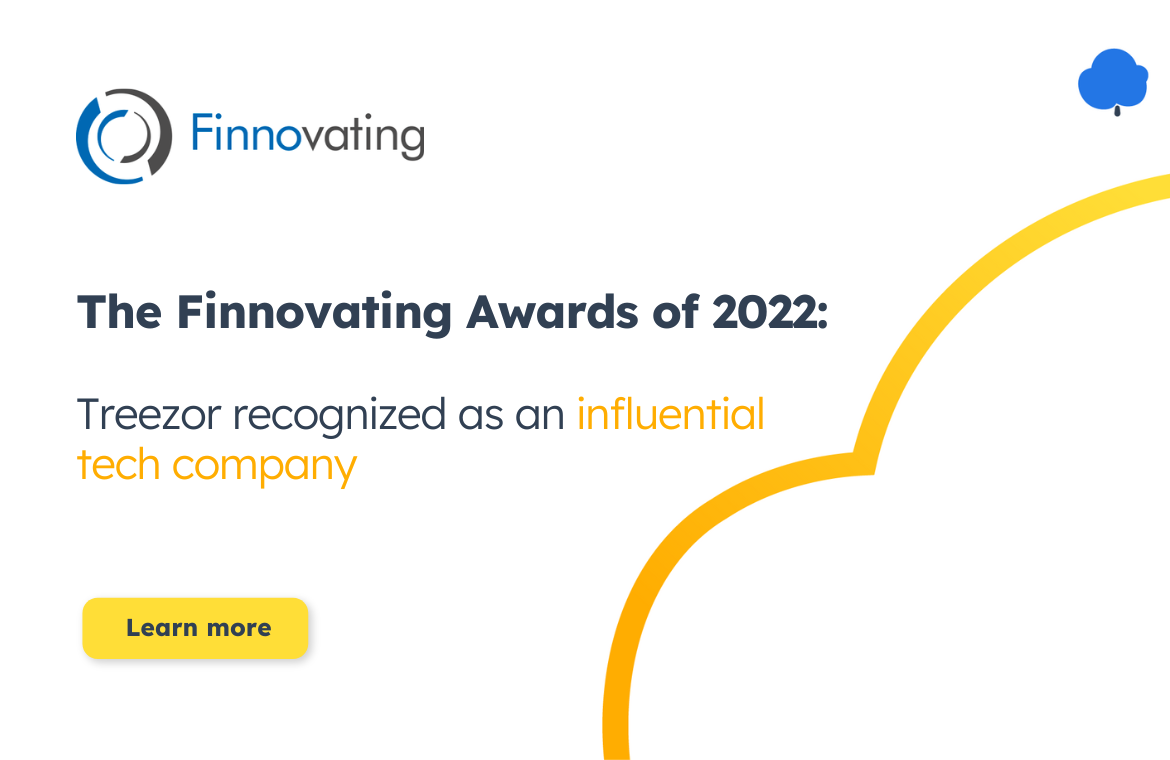 Ranked as the 2nd most influential tech company, this recognition supports the visibility of Treezor, which is already a leader in the sector. Laure Boutron, CMO of Treezor, adds: "This confirms Treezor's ability to be a forerunner in its field, Banking-as-a-Service, to support the emergence of new use cases with its One-stop-shop embedded finance offering."
Without doubt, Treezor's success is based on that of its customers. Indeed, as its customers' business volume grows, so does the number of associated transactions. Companies using embedded finance are able to generate new revenue streams by launching new payment services. It also helps build customer loyalty through a better understanding of their needs. This virtuous cycle of embedded finance encourages companies to pursue the integration of additional financial services and creates a win-win model for stakeholders.